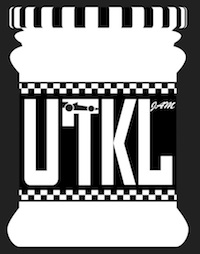 On the 14th and 15th of May 2013 we organized an animation-jam for the Ultrakort 2013 project. In a reckless two-day race to the finish, we collected 15 animators, designers and other specialists to come and create the leader of the Ultrakort project in just these two days, from initial idea to the silver screen in the evening of the 15th. And in computer-animation-land, two days is incredibly short, even for a mere 10 second leader.
Ultrakort is, of course, Dutch for Ultra-Short, so this leader-idea suited the project like a glove, besides being the wonderful pun. Ultrakort is a yearly occurrence (by The Netherlands Film Fund, the SNS Reaal Fund and Pathé Movie Theaters) in which four two-minute animations from Dutch studios are chosen to be played in theatres across the land, as the support-acts to four summery blockbusters. Our movie Wild was one of them in 2013, and we were lucky to also be picked to create the leader.
ran from 2006 to 2011

De Ruimtewacht (2006)

For the Foundation of Art & Culture Drenthe we've actually built a spaceship. Inside of an old van, we fabricated — largely by ourselves — the guts of a strange, low tech space mobile, with five seats for "crewmembers" (schoolchildren) to help and get the thing off the ground and around the planets. They were joined on their travels by a secretive captain, who, during the trip, would reveal his secret agenda.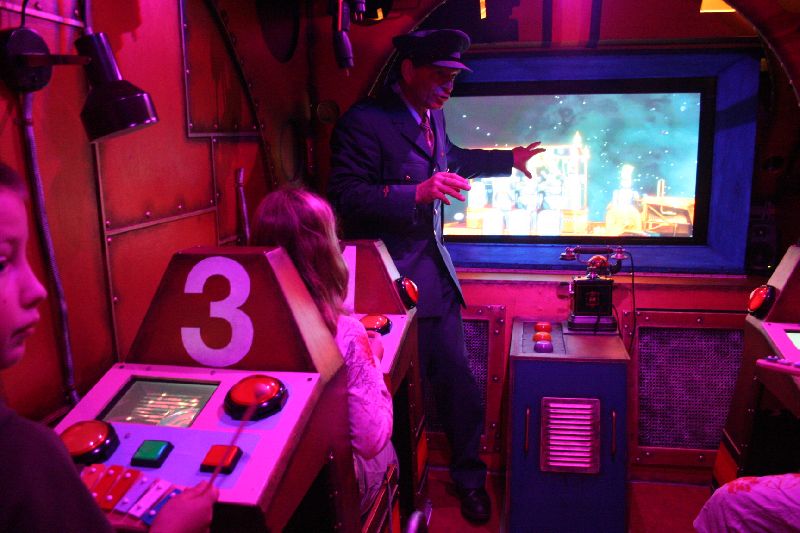 Each seat was rigged with instruments to keep the ship afloat and screens to watch the state of the ship's engine on, and a big screen at the front of the cockpit provided for a mesmerizing view into space. A space that proved far more down-to-earth and bizarre than this story may have you suspect.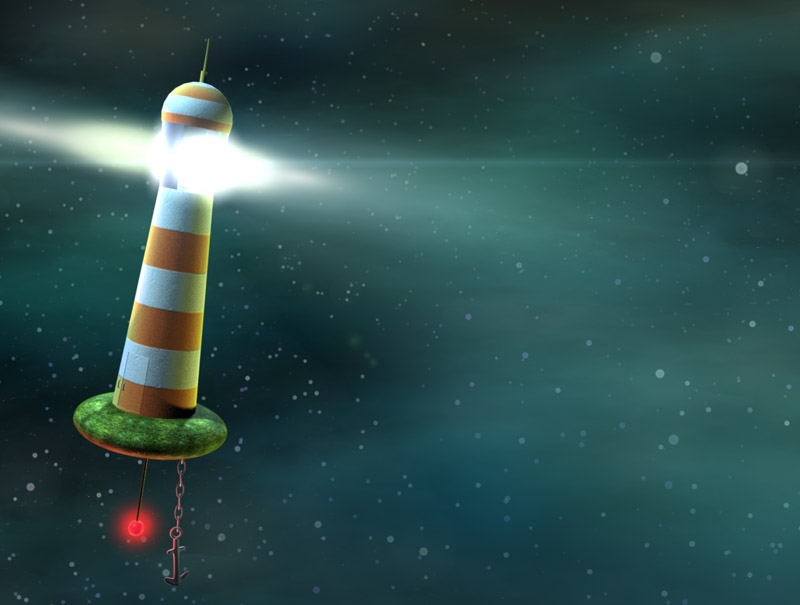 There are sheep in space, for instance. Did you know? Also, fully liquid marsh planets, child pirates with armies made out of small appliances, and, of course, marching bands. Each trip would be different, dependent on the choices, successes or failures of the crewmembers.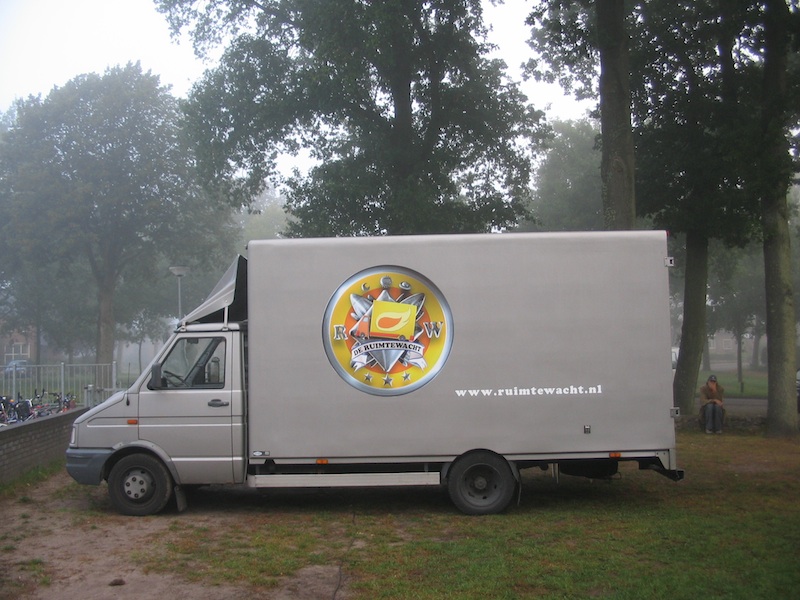 The project ran for five full years, for schoolchildren in the Dutch province Drenthe. It was elected as the Best. Art-project. Ever. In Drenthe. Aside from that, it also performed at festivals like Noorderzon (2007) and Cinekid (2007).
april to juli 2008

De Huiskamer (2008)

For Beeld op Drift - an exhibition on art and animation in CBK Groningen in 2008 - we were asked if we could fill up a room of the exhibition floor with something. So we devised an experiment in control – we built an incredibly bourgeois living room, projected an incessently channel-hopping television onto the wall, and put a monstrous pile of remote controls in front of the couch. There was absolutely no interaction possible, except for slumping on the couch and just watching it.
The channels the television was zapping by were all filled with animation — commercials, animations, bits of TV series and films, and bloody experimental shots — all of them projects that we have had a hand in and so were allowed to show. We wanted to discuss the term "animation" in its full breadth, as a counterpoint to the other animation being shown on the exposition floor — the classic, fully handmade animation we all so dearly love.