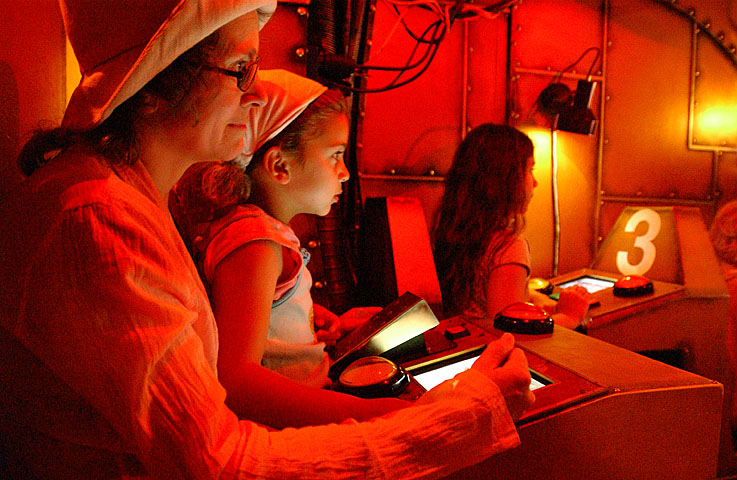 Project: De Ruimtewacht
Opdrachtgever: Stichting Kunst & Cultuur Drenthe
In 2010 hebben we een daadwerkelijk ruimteschip gebouwd, in een oude bestelbus, die de basisscholen in de regio bezocht op zoek naar een kleine crew voor een geheimzinnige noodvlucht door een fantasievol universum. Met allerlei interactieve apparaten in de cabine, en een groot uitkijkscherm, konden de leerlingen spelenderwijs kennismaken met de mogelijkheden van digitale media.
For the Foundation of Art & Culture Drenthe we've actually built a spaceship. Inside of an old van, we fabricated — largely by ourselves — the guts of a strange, low tech space mobile, with five seats for "crewmembers" (schoolchildren) to help and get the thing off the ground and around the planets. They were joined on their travels by a secretive captain, who, during the trip, would reveal his secret agenda.