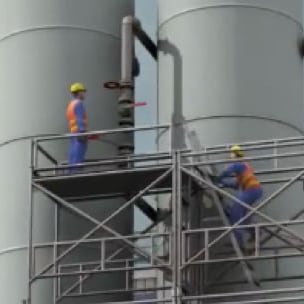 Project | VRLifeSavingRules®
Opdrachtgever | Safety Leaders Foundation/VirSat

VRLifeSavingRules® maakt het mogelijk om een grote hoeveelheid werknemers te trainen en certificeren waar het gaat om veiligheid op de werkvloer. In een adembenemende VRervaring signaleer je de potentiële gevaren van de werkplek, je leert wanneer in te grijpen en ervaar je wat er mis kan gaan zonder interventie.
VRLifeSavingRules® makes it now possible to train and certify large number of workers with regard to safety on the workfloor. In a breath taking VRexperience you spot emerging risks in the workplace, you learn when to intervene and experience what could happen without the intervention.