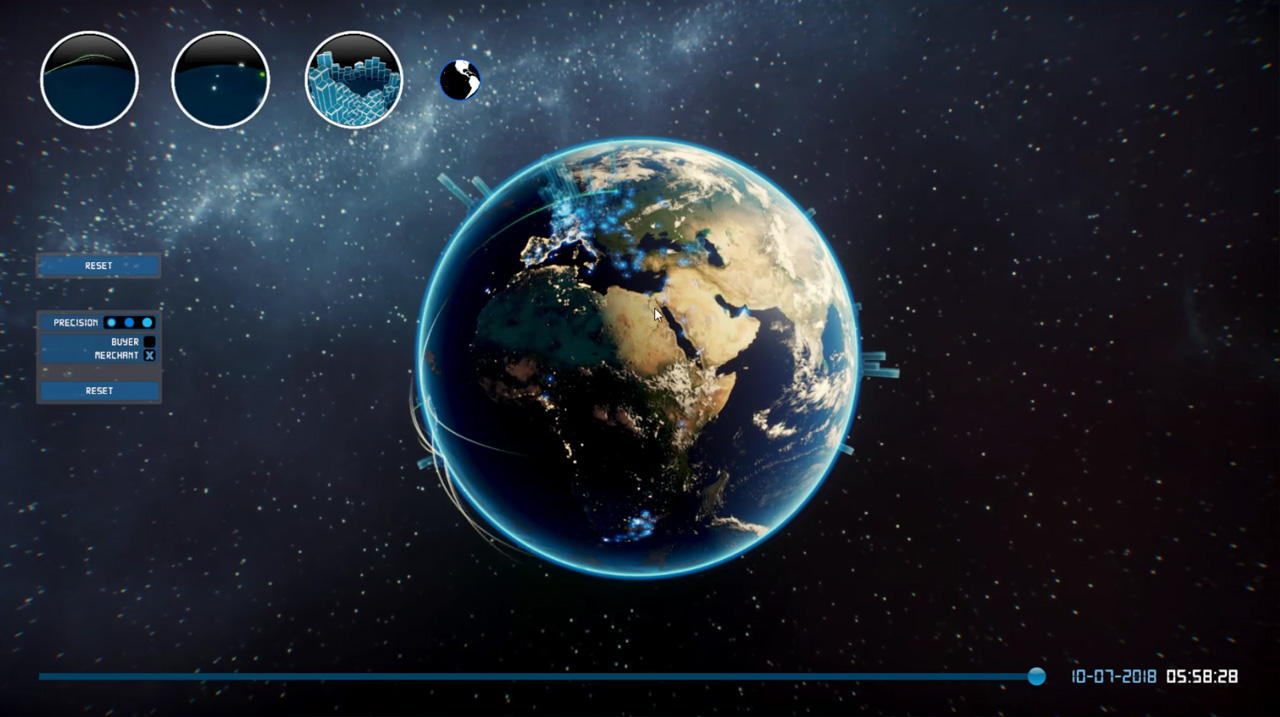 Project : Adyen Global Payment visualisation
Opdrachtgever : 3D-Mike.com | Klant : Adyen
The Adyen Globe – een display app voor wereldwijde betalingen
Om het gigantische volume van betalingen gedaan middels Adyens Online Payment system weer te geven, hebben we een applicatie gerealiseerd die deze betalingen op een wereldwijde schaal realtime laat zien. Het kent verschillende instellingen, bv. als individuele geldstromen of totaliserende staafdiagrammen, en ook een weergave van data in een door de gebruiker te kiezen tijdframe of inzoom globale positie.
The Adyen Globe – a global payment display application
To demonstrate the sheer volume of payments made by Adyens Online Payment system we realised a realtime application showing these payments on a global scale. The application is database-driven and can separate and stack data in different layers. Added day and night cycles and a timeline allows the user to scroll back and forth in time while keeping the correct moment of the 24hrs earth rotation cycle.