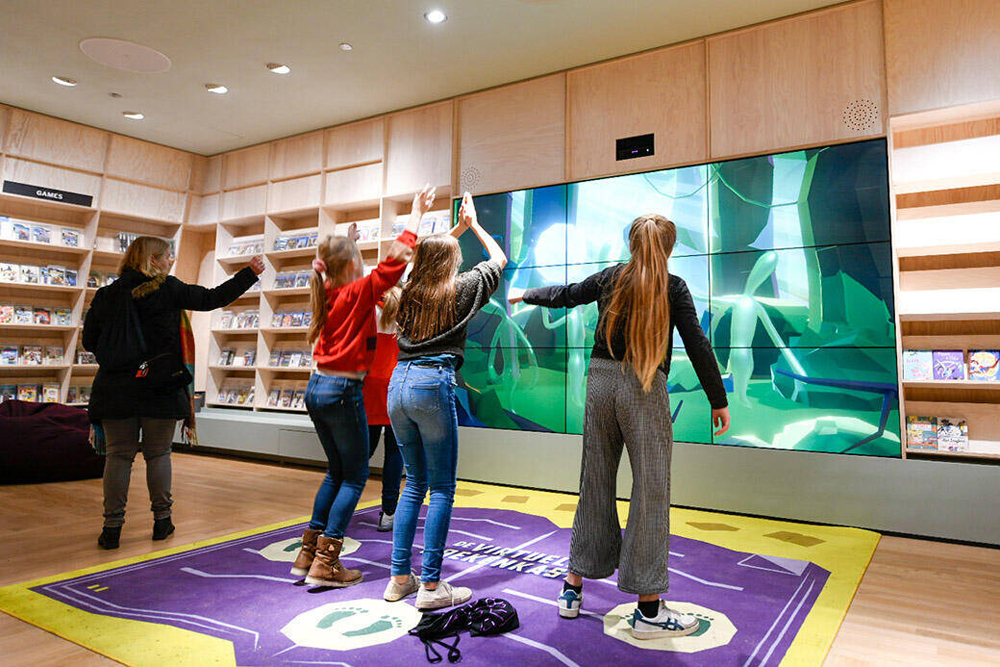 Project : De Virtuele Boekenkast
Opdrachtgever : Wonderland Forum Groningen
Voor het nieuwe Groningse Forum hebben we deze virtuele boekenkast gemaakt in samenwerking met Chantalla Pleiter en GeeDesign.
Een interactieve videowand met allerlei spelelementen gebaseerd op bekende Nederlandse kinderboeken, die een vast plekje heeft in de kinderbibliotheek Wonderland.
For the new Groningse Forum we created this virtual bookcase together with Chantalla Pleiter and GeeDesign.
An interactive videowall with all kind of play-elements based on wellknown Dutch children's books, that has a permanent location in the childrens library Wonderland.