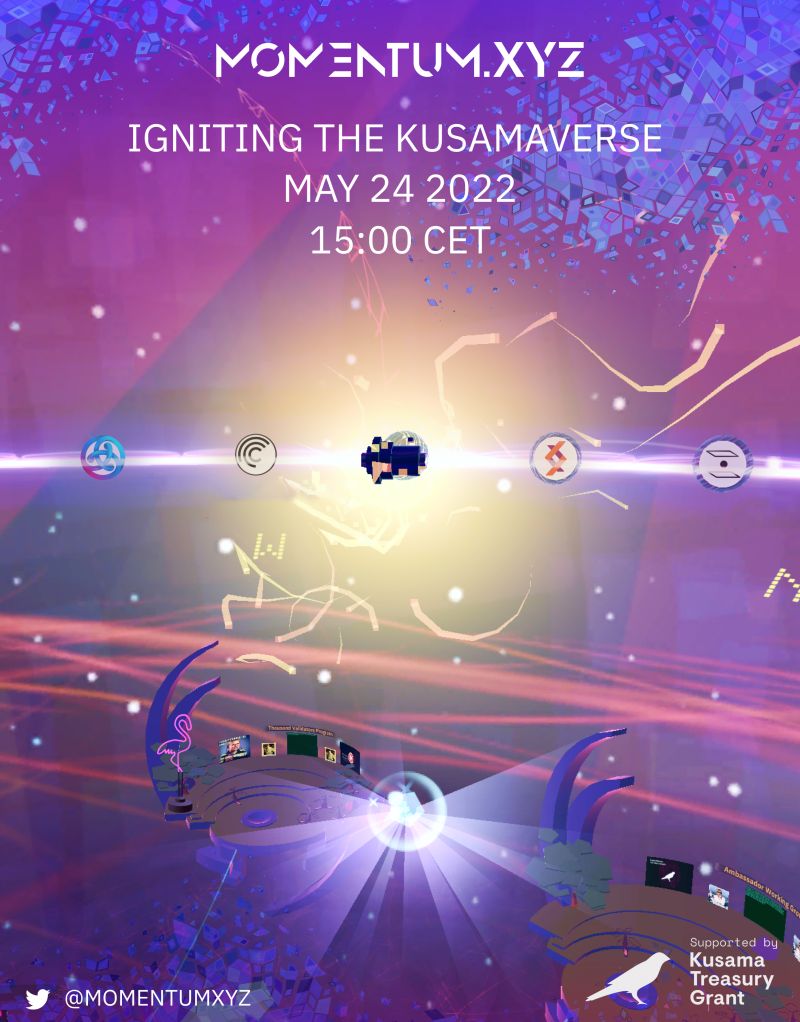 Project | Kusamaverse Momentum.xyz
Opdrachtgever | Odyssey
Launch of the Kusamaverse!
Online as of 15:00 this afternoon the 24th of may 2022… the metaverse Happy Ship designed and build for the Kusama community with and based on the Momentum Web3 stack & team.
ToiToiToi!!!
The Kusamaverse is a real-time 3D home for the Kusama ecosystem. Where the Kusama community can gather, engage into on-chain and off-chain activities, tailored to collective value creation, and can build their own social network economy. Where activities like staking, parachain auctions, as well as gatherings, hackathons are directly accessible as a shared experience in the metaverse. Enabling a new way for users to navigate, connect and contribute to and benefit from the Kusama ecosystem.
https://kusama.momentum.xyz
#kusama #metaverse #madewithunity #community #web3 #blockchaintechnology #nftcommunity #nft #stakeholder #polkadot #happyship #Momentum #Odyssey #MomentumOdyssey #kusamaverse #parachain