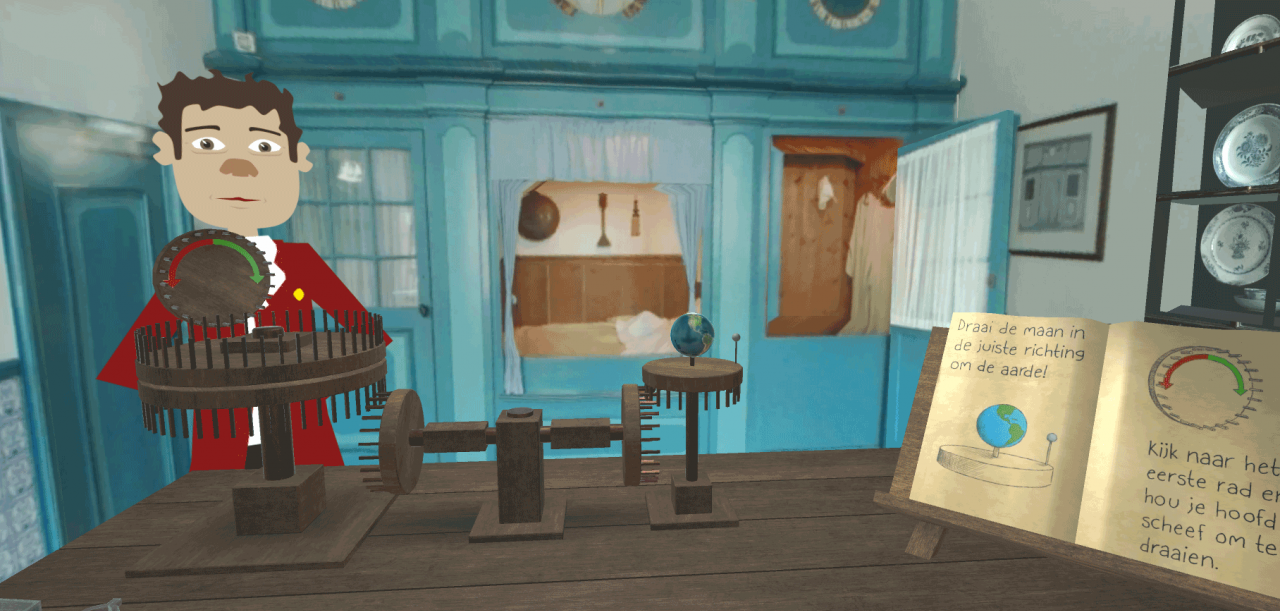 Project: Eise Eisinga, VRles voor basisonderwijs
Opdrachtgever: Ambion | kennisnet
Het Eise Eisinga planetarium als onderwerp voor een les in sterrenkunde, techniek, geschiedenis etc. met behulp van VR, explanamation VRles en 2 VR edugames – RaderRaden voor cardboard, Planeetwerpen voor VIVE. De explanamation en games zijn onderdeel van een onderzoek naar het "diep-leren"-effect van Virtual Reality binnen het basisonderwijs.
The Eise Eisinga planetarium as subject for a lesson in astronomy, technology, history etc. with the help of VR, explanamation VRClass and 2 VR edugames – RaderRaden for cardboard, Planet throwing for VIVE. The explanamation and games are part of a study into the "deep learning" effect of Virtual Reality within primary education.